Home
April 30, 2021
2023-01-14 11:11
Home
to make your business Franchiseable?
If the answer is YES, then search no more!!
FranDocX is happy to help you.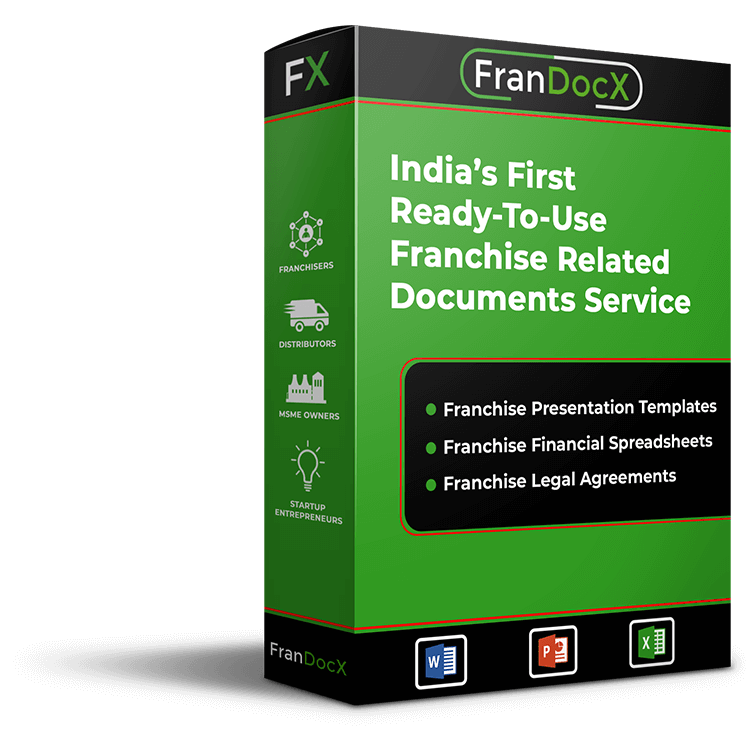 A bundle of professionally designed ready-to-use
Franchise Documents covering a wide range of industries such as:
As they say, first impression is the last impression. A direct, yet appealing presentation is the first thing a prospective Franchisee will look for, and that's where we come to the rescue. Present your business idea in the most professional way via easy-to-use Power Point Presentation templates.
Show the potential of your business idea to your prospective Franchisee partners. Simple-to-use Excel spreadsheets coupled with Help Text along the way to guide you while filling in the data, and to calculate the ROI of your Franchise Business Opportunity.
Tired of looking for lawyers specialized in franchising domain, and quoting thousands of bucks to do the job? FranDocX brings you professionally drafted, specialized, and amendable Franchise Legal Agreement templates, with complimentary customization trials to amend the agreements as per
your specific business requirement.
ALL THIS AT AN AFFORDABLE PRICE OF
ALL THIS AT AN
AFFORDABLE PRICE OF
to spending enormous amounts of money to get Franchise Modelling done for your business
Our vision is to enable MSMEs and startup business owners to develop and make their business Franchisable professionally, without incurring huge cost in the process.
Our mission is to make the relationship between a Franchisor and its Franchisee partner more transparent, definitive and stronger. Now with the help of FranDocX, it just got a lot easier.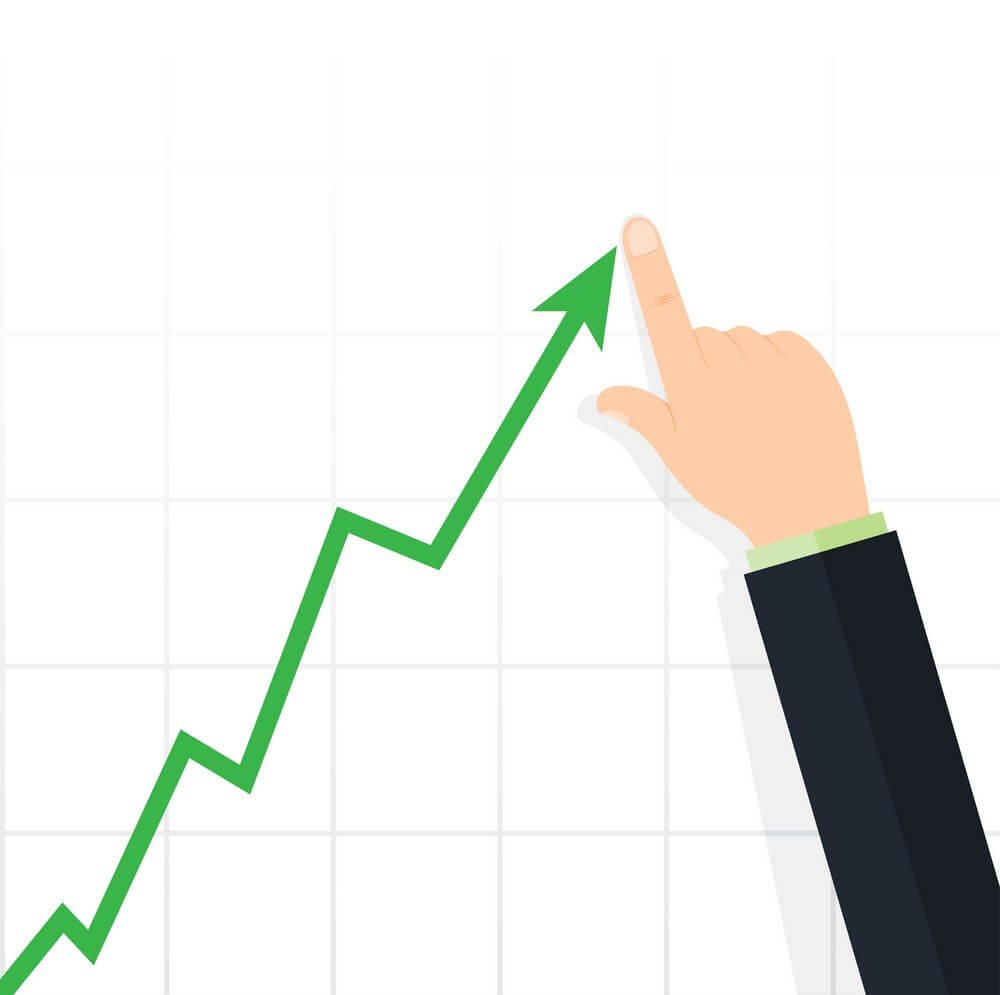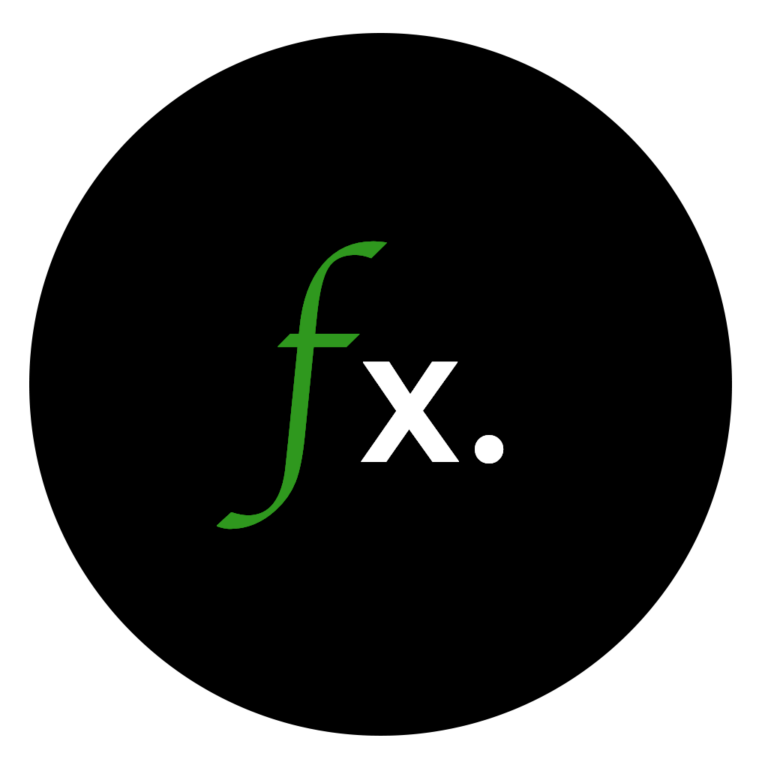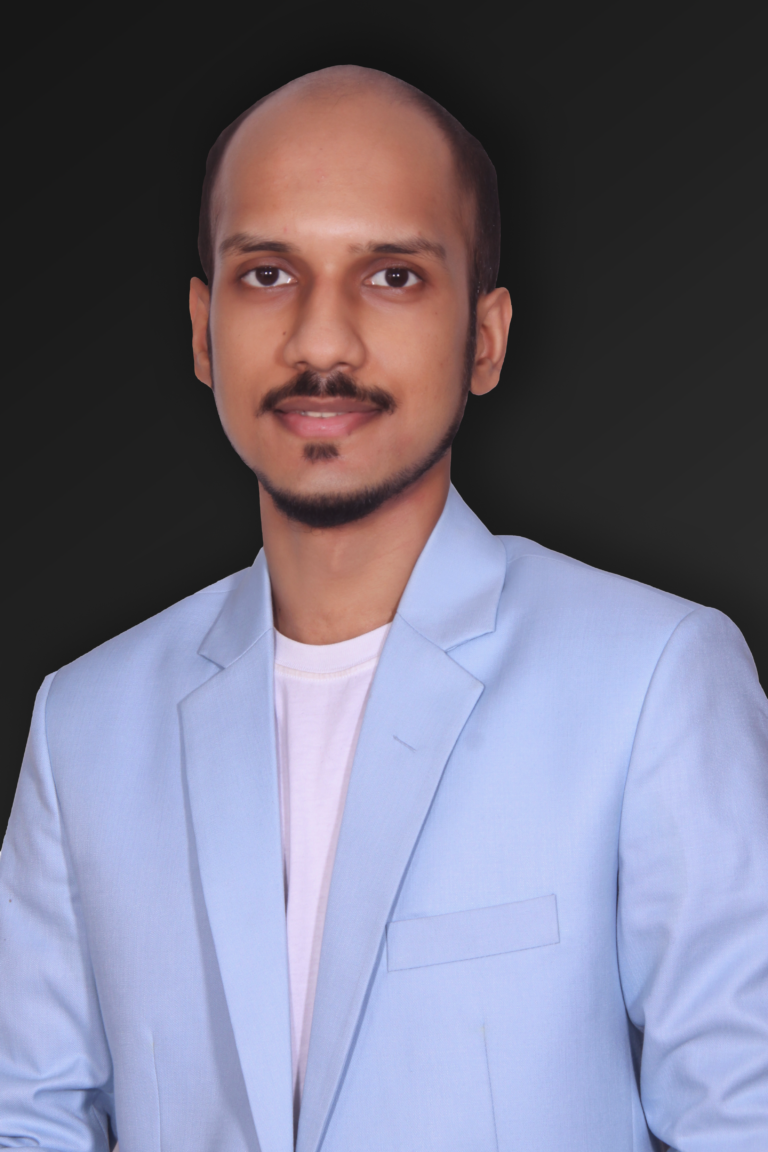 FranDocs is the parent company behind FranDocX, which was founded by Gaurav Kumar. Gaurav is founder and ex-COO of Frankart Global Private Limited, one of India's leading franchise consulting company, and carries experience in the franchising domain of more than 4 years, having consulted more than 120+ brands to scale their footprints through the franchising route, working closely with brands such as Crepe Delicious (Canada), Daryaganj Hospitality Group, JCB Salons Pvt. Ltd., KA8 Infinity Solutions Pvt. Ltd., Generic Aadhaar (Swasthya Lifescience Pvt. Ltd.), to name a few. Check out his LinkedIn profile.
He made a humble start back in 2018, with a vision to bring transparency and ethics into the franchise industry in India. The franchising industry in India holds the potential to contribute an estimated USD 100 Billion by 2024. Due to the lack of awareness and strict franchising laws in India, franchise investors often fall into the trap of investing in fraudulent business opportunities, which tarnishes the huge growth potential that this industry offers to everyone.
FranDocX is an initiative and a stepping stone for all the MSME owners and startup entrepreneurs, who want to bridge the gap in becoming a professional, profitable and transparent Franchisor in the market.
We had approached FranDocs for advice on legal documents. They were very prompt and professional in the delivery. Also, they did not limit their services to just drafting of the documents, but were willing to clarify all our doubts whenever it was necessary. I would to like to thank Mr. Rahul for his support. Appreciate his Expertise and Professionalism. Highly recommend FranDocs if you are looking for someone to review your legal documents.
FranDocs is a great company to work with spearheaded by the their dedicated Founder Mr. Gaurav. We are glad that we have partnered with FranDocs for our expansion plans and it's working out beautifully.
FranDocs helped us to prepare a franchise model for a diagnostic centre for our brand Epillo Healthcare. Coming from a niche segment like healthcare industry, it was difficult to find for us to find an expert franchise solution service in the market. FranDocs bridged that gap for us. All the best.
FranDocs provided us with a meticulously drafted franchise agreement for our eatery brand. They even consulted us about the future implications of the legal clauses, helping us to establish a healthy franchisor-franchisee relationship with our franchisee partners. Highly recommended for franchisors.
We approached FranDocs for franchise consulting of our fitness focussed smoothie brand. Great service.
For Customised Solutions related to
Franchise Modeling, Franchise Marketing & Franchisee Recruitment:
Call: +91 9319487027 or write to us at: support@frandocx.in